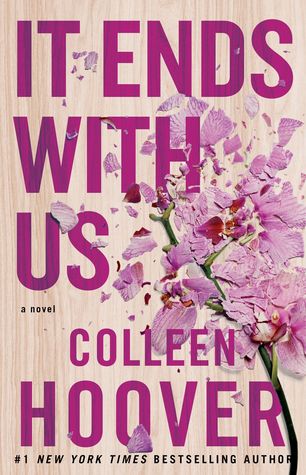 SYNOPSIS
Lily hasn't always had it easy, but that's never stopped her from working hard for the life she wants. She's come a long way from the small town in Maine where she grew up—she graduated from college, moved to Boston, and started her own business. So when she feels a spark with a gorgeous neurosurgeon named Ryle Kincaid, everything in Lily's life suddenly seems almost too good to be true.
Ryle is assertive, stubborn, maybe even a little arrogant. He's also sensitive, brilliant, and has a total soft spot for Lily. And the way he looks in scrubs certainly doesn't hurt. Lily can't get him out of her head. But Ryle's complete aversion to relationships is disturbing. Even as Lily finds herself becoming the exception to his "no dating" rule, she can't help but wonder what made him that way in the first place.
As questions about her new relationship overwhelm her, so do thoughts of Atlas Corrigan—her first love and a link to the past she left behind. He was her kindred spirit, her protector. When Atlas suddenly reappears, everything Lily has built with Ryle is threatened.
RECENZIE
Pot spune că această carte a fost singura carte pe care am simțit-o reală, fără aceeași poveste care se repetă la nesfârșit și care nu face altceva decât să îți dea speranțe false, într-un fel. Este cea mai frumoasă carte pe care am citit-o vreodată și nu cred că voi mai citi vreodată o carte care să fie mai frumoasă ca asta. Mi-a schimbat viața, mi-a schimbat anumite concepții și m-a făcut să mă îndrăgostesc de o superbă poveste. În fiecare clipă se ivea ceva neașteptat, nu era doar un moment de maximă intensitate, după care totul revenea la normal. Este o lectură care te poartă prin toate stările posibile, fără măcar să-ți dai seama, fiind încărcată de o emoție atât de puternică încât e imposibil să treci peste tot ce se întâmplă. De când am terminat-o, mă gândesc doar la ce s-a întâmplat acolo. Nu pot citi altceva, nu pot scrie. O carte care îți lasă o urmă în suflet, o carte care nu trebuie citită, ci trebuie trăită, o carte despre care nu trebuie să știi nimic înainte să o citești, nici măcar descrierea. Naked truth? "It Ends with Us" este letală.
Nu o să dezvolt mai mult pentru că nu vreau să dau niciun spoiler, dar merită citită cu adevărat. Nu credeam niciodată că ar putea să îmi placă atât de mult. Un citat care mi se pare superb:
"There is no such thing as bad people. We're all just people who sometimes do bad things."
RATING
Un infinit de stele
Știu că nu am mai scris de mult timp. Dacă încă mai e cineva pe aici, ce mai faceți voi? Ce mai citiți?